5 driving tips to lower your 18 wheeler insurance rates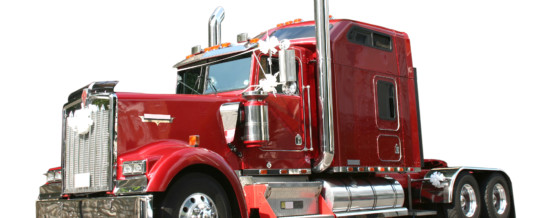 You can lower your commercial trucking insurance rates in many ways. I help drivers and fleet owners do that every week in my agency. I've got years of experience navigating the insurance road to find companies and coverage that will save you money.
But your over-the-road safe driving matters too.
As I work on my side to save you money on your Texas commercial 18-wheeler insurance, you can help by contributing safe driving. Safe drivers save a lot on their insurance rates.
You already know how to drive safely.
But knowing, and remembering, are two different things. You probably have more safe driving tips than these. Please share them with me in the comments below.
Here are my top five 18 wheeler safe driving tips. These are especially helpful if you have new drivers in your fleet:
1. Slow down.
We all know this. But it's so easy to forget when you are behind schedule because of an unplanned detour. In our personal cars, we can "feel" how much distance we need to come to a complete stop on the highway. After all, we've been driving for years.
But behind the wheel of your "office" on the highway, it can take up to twice as much distance to stop.
According to Udot:
"A passenger vehicle weighing 4,000 pounds, traveling under ideal conditions at a speed of 65 miles per hour would take 316 feet to stop. In comparison, a fully loaded tractor-trailer weighing 80,000 pounds traveling under ideal conditions at a speed of 65 miles per hour will take 525 feet to stop."
When you get behind the wheel of your mobile office, intentionally change how you think about speed and stopping distances.
2. Exercise "trailer-awareness."
What's your load? How heavy is it? What's the length? Are there any unusual shifting risks?
These are questions that should uppermost in your mind, especially as you pull out of the yard. All loads are not created equally. You know this, but fatigue can cause you to forget that "this load is different."
It's not just the tractor you should be "feeling." Listen for, and get a sense for, your new load.
3. Use a trucker's GPS.
I'm sure most of you have a quality trucker's GPS.
But if you don't… think about getting one. The added features like customized truck routing, and road warnings for weight limits and bridges are amazing.
A "best of the best" GPS can reduce frustration. Less frustration will make you a safer driver. And a safer driver has a better driving record, which means lower insurance premiums.
4. Walk delivery spots in advance.
You get to your drop point. It's a new one. You're tired and just want to unload and leave. You don't feel like getting out and walking the yard. It just seems like too much.
Do it anyway.
Park your rig in a safe place, get out, and take a few minutes to patrol on foot. Look for obstacles and potential trap spots. Plan your moves in and out.
Planning on foot can reduce small accidents. Don't forget that small accidents are still claims. And we all know what a claim can do to renewal insurance premiums.
Think, plan, and pay attention.
Your brain is the best tool you have to lower your commercial insurance rates on your 18-wheeler.
While driving, be thinking 3 steps ahead all the time.
What road will give you the best mileage and safest route? Is it really safe to change lanes now, or can it wait? What strategy is best for getting through Dallas at rush hour?
You're always the quarterback calling the plays, and the wide receiver making the touchdown. Pay attention at all times. The best truckers are the veterans who understand this. These are the drivers who get the lowest rates.
Call me for a quote.
I've been insuring 18 wheelers for many years. It's my job to save you money while covering you with the insurance plan that's exactly right for you. Call me today at (281) 449-0111.