Getting the Best Coverage with Your Trucker's Insurance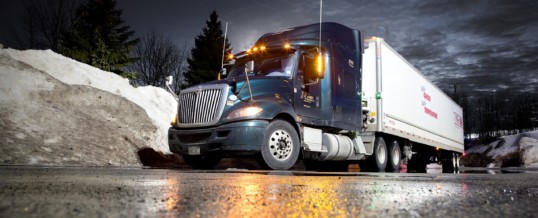 There are many choices you will face while making insurance plans for your trucking business. To understand what is required and what is just good sense, it's always best to talk to your insurance agent. There are several variables depending on whether you own a fleet or if you own your own rig. Here are a few options that you will want to familiarize yourself with as you consider what kind of coverage you may need.
Requirements to protect those around you
Public liability insurance is required by the Federal Motor Carrier Safety Administration for interstate truckers. This will protect you if you are involved in any accidents where another person is hurt or someone else's property is damaged.
The bodily injury portion of the public liability insurance will cover any medical bills that have occurred to other people who may be involved in an accident with you. Property damage, of course, covers the costs of other's property that is damaged due to an accident.
The Federal Motor Carrier Safety Administration requires different minimum coverage depending on your cargo. You will need to find the minimum requirements that are affected by the cargo you are carrying. Hazardous materials and oil will need a higher minimum, for example, where non-hazardous cargos will have a lower minimum requirement.
Will you be bobtailing?
As long as you are hauling a trailer, this will not be a concern. However, if at any time you will be driving without a trailer, make sure that you are covered. There are several scenarios where you will need the extra bobtail insurance.
If you are hauling under someone else's authority and drop off your trailer, this is the right choice for you. If you want to avoid lawsuits and out of pocket expenses in case of an accident that occurs while you are driving without a trailer, you will want the extra coverage from bobtail insurance.
Are you still financing your rig?
Physical Damage insurance is a requirement if you are financing your truck. Even if you own your truck outright, this is still the smart option for you.
Physical Damage insurance will cover any damage done to your tractor or trailer due to any accidents you may be involved in.
These are just some of the options available to you as a trucker. We have the knowledge and experience to help you choose the right insurance plan for you.
Check your insurance today
Hi, I'm Jack Armstrong, and I've been insuring big rigs for many years. Give me a call at (281) 449-0111, and I'll make sure you are covered the right way.