Dump Truck Insurance – What You Can Do as an Owner/Operator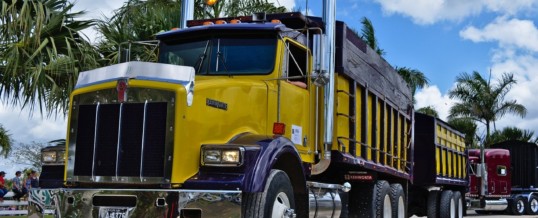 Statistics show that accidents involving big trucks are on the rise. Between driver fatigue, cell phone distraction, bad driving habits or lack of training, perils are plenty in supply. This doesn't just account for drivers of big trucks, but also the smaller vehicles who share the road with you. What can you do as an owner/operator of a dump truck in Texas to protect your business? Texas Commercial Insurance is here to be your support as you seek to cover all the bases of insuring your dump truck. We specialize in insuring big trucks, so if you want to know that you won't be left high and dry due to lack of coverage, we can customize the best policy for you.
What do we look at when deciding what type of coverage you need? Variables include what type of dump truck you own, how old it is, and its condition and weight. We also consider your driving record and your credit. Beyond that, the type of jobs you do and how far you haul will affect which type of coverage fits you best.
Driving the roads of Texas with massive loads of sand, gravel, dirt, and asphalt holds great responsibility for operators of big trucks. The chances that a collision with another vehicle will end in a fatality or at least a totaled car are extremely high. Also high is the chance that you could face an expensive lawsuit. Having good coverage is a must for your business. There may be some coverage choices that you are not aware of. Here are a few you may want to discuss with an agent:
Non-Trucking Coverage is a good choice for your truck if you plan to use it for personal purposes. Commercial coverage may not extend to some personal use.
Environmental Coverage is needed if you will be hauling any loads which could cause pollution in the case of a spill or rollover. This would pay for clean-up and restoration of the area affected.
Motor Truck Cargo Insurance may be required by some clients if they want the load you carry to be insured.
These are just a few examples of the optional coverages available to you as an owner/operator of a dump truck. We can go over your specific needs if you call to discuss these and other options with us.
Just remember, besides purchasing an insurance policy for your truck, developing safe habits and keeping a clean driving record will go a long way at keeping a multitude of perils at bay. Inspecting your vehicle regularly, taking care to avoid exceeding your truck's payload, keeping mirrors and lights clean, and developing general safety habits will benefit you greatly. Don't become one of the statistics.
Give Texas Commercial Insurance a call today to go over your options. We specialize in insuring small business owners, dump truck operators, and other big truck drivers. We can get you the best coverage for you and your truck.