Considering Commercial Auto Insurance?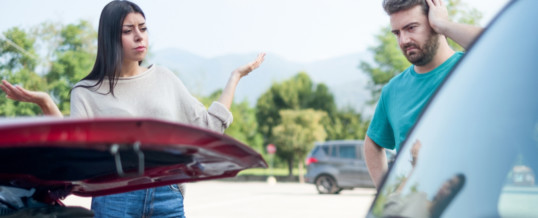 Are you curious about commercial auto insurance, wondering if it is something you should consider for your business? You already have your Business Owners Policy and think you are set as far as insurance goes, but let's say you have a small car set aside for running all those errands that seem to build up throughout the week. You use it for getting parts for your machinery, running to the office supply store, delivering packages to the post office, and countless other needs that arise.
One afternoon you send an employee to the local hardware store to grab some painters tape for a project you started in the office. As your employee leaves the store, he accidentally backs into another car that just pulled up behind him. The collision caused damage to both vehicles, and within days your company faces a lawsuit from the other driver. She is claiming neck pain from whiplash, medical bills, and loss of wages due to pain and suffering.
This type of scenario happens far too often, and many business owners don't realize that their personal auto coverage may not cover accidents that occur while using their vehicle for business purposes. If you use any vehicles for your business, you will want to ask your agent about how commercial auto insurance could protect you.
Here are some of the ways this coverage works:
Liability Coverage
Should you cause an accident that results in property damage or bodily injury, liability coverage will help pay for repairs, replacement, or medical fees. It can also help pay for legal expenses such as attorney fees and settlement costs, up to your policy's limits.
Medical Payment Coverage
Regardless of who is at fault, medical payment coverage helps with the costs that result due to injuries that happen to you and/or your passengers during an accident.
Uninsured Motorist Coverage
If you are involved in an accident with someone who does not have auto insurance, this coverage will protect you from costly medical bills and vehicle repairs.
Physical Damage and Collision Coverage
Hitting a telephone pole, rolling your vehicle after you fall asleep at the wheel, hitting a deer, vandalism, and theft are all reasons why this coverage is a good choice. This covers many perils that don't include a collision with another car.
These are just a few of the ways commercial auto insurance can protect your business. We have agents ready to help you find the right policy for your company. Give us a call to go over your individual needs so we can customize the perfect policy for you.